The arrival of wintering birds in Doñana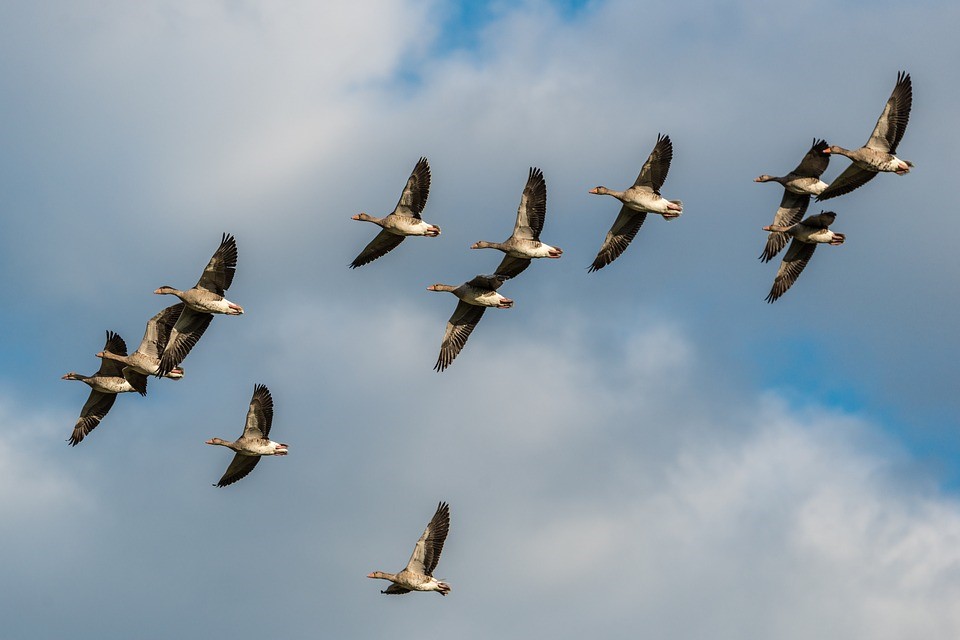 THE AUTUMN VOICES

Hello World!
From Doñana awaiting the much-desired rains that will flood the marsh, greening the forest and quenching the thirst of life.
And between looks towards a cloudless sky, comes the sound of autumn to Doñana, which is broadcast by hundreds of geese that will turn into thousands, filling the air with their voices and painting the blue sky with their silhouettes in formation. The geese that like every year have been announcing, always, the arrival of autumn rains.
For those who have lived the passage of time in Doñana and have learned to love their landscapes, these birds, which like many others come from the far north, initiate one of the most vibrant seasons of the marsh and fill the heart with a special emotion, that in passion becomes to observe, learn and learn from the rich and diverse winter fauna of Doñana.
But this year the squawking of the geese and the parpar of the anatidae that always accompany them, have not been accompanied by the rains, not even the cold, rather it seemed an arrival of birds in spring but with the characters changed.
These situations of lack of rain and high temperatures in the autumnal months are not new and are even repeated cyclically in the south, although perhaps they are increasingly frequent and intense in terms of dryness and heat.
Even so, the marshes of Doñana are the most important wintering place for geese in Europe, each year hosting more than one hundred thousand specimens. They come mainly from the south of Scandinavia and the Baltic countries, accustomed to wet and flooded areas where they feed on tubers and rhizomes, hence they find in the marshes of Doñana an ideal place to spend the winter that has frozen their northern lands.
It is at dawn, when the screaming of the geese is heard among the mists of the marsh in search of their first meal, the rhizome of the castanet, perennial grass, endowed with a deep system of roots, rhizomes and underground tubers. But in order to better digest these foods the geese begin their morning walk in the dunes of Doñana where they swallow sand and pebbles that in their gizzards will serve to crush better the castanet.
This peculiar custom gives its name, between the complex of mobile dunes, to one of the most emblematic places in Doñana: Cerro de los Ánsares, the ideal place to tell you about the next world!