The summer camps take place during the months of July and August in periods of 7, 10 or 14 days. The participants, between 7 and 17 years old, share a recreational and learning experience with other youngsters, encouraging teamwork and a healthy and responsible coexistence.

DISCONNECT
From the habitual rhythm of life and become submerged in nature.

KNOWLEDGE
Get to know Doñana.

SHARE
Experiences with new friends in a different environment.

DEVELOP
Aspects of friendship and of emotions through learning from others.

DISCOVER
Yourself and reflect in groupwork.

ENJOY
The activities and dynamics in unequaled landscapes.
Description of the service: 
The summer camps favour the enjoyment of the participants, and the knowledge of the natural and cultural values of Doñana. They encourage responsible attitudes towards the environment, respect for all life forms and the acquiring of a commitment towards cooperation for the protection and conservation of the natural and cultural heritage.
The understanding of the surroundings, the learning processes and the experience of living together during the camp all contribute to the achievement of a high degree of personal and collective enjoyment.  
Aimed at:
Children and young people from between 7 and 17 years old. In periods of 7, 10 or 14 days.
When:
The months of July and August.
Activities:
• Disfrute con integración del medio natural combinando educación y ocio.
• Senderismo. – Itinerarios a pie.
• Actividades al aire libre lúdico-recreativa.
• Dinámicas de grupo.
• Talleres (naturaleza, expresión plástica, expresión artística).
• Juegos nocturnos.
• Piscina y Playa.
• Paseos a caballo.
• Rutas en todoterreno.
· The village of El Rocio.
· The trail of El Acebron.
· The trail of La Rocina.
· Visits to the south of the park in off-road vehicles.
· Visits to the north of the park in off-road vehicles.
· The dunes of El Asperillo – Beach.
· The beach at Matalascañas.
· The National Park beach.
· La Rábida.
· Caravel Wharf (Muelle de las Carabelas).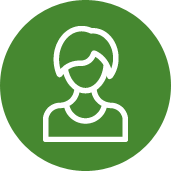 Human Resources
Highly experienced nature monitors.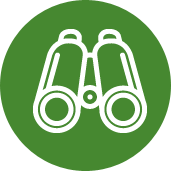 Material
Flora and fauna guidebooks. Bibliography. Audiovisual and sound equipment. Leader materials. Sports equipment. Board games. Workshop materials and paper. First aid kits. Support vehicle.