The Doñana National Park presents us with an enormous variety of landscapes which innumerable species of animals and plants inhabit. Its extension and strategic position make this natural space an important wintering ground for migrating birds which cross the European and African continents. Doñana is the ideal space for bird lovers and it stands out as one of the most important wetlands in Europe. Doñanatour offers its knowledge and means to allow you to enjoy this unique enclave.    

INTEGRATION
Let yourself go, become integrated, interact and experiment with the environment using all your senses.

DISCOVER
Observe, discover, identify, share and reflect on the remarkability of nature.

ENJOY
Enjoy and have fun with the dynamics of the activities.
Descripción del servicio: 
ACTIVITIES Programmed for groups accompanied by nature interpreting guides. WALKS and VISITS with the engagement of the participants. A way of becoming integrated with the environment. Participative dynamics are employed, which allow the visitor to benefit from given explanations, and from the contribution of all members of the group.
The idea isn't to simply give out information. It is an attempt at achieving an integration into the environment (awareness raising through working with senses and experiences related to a person's feelings), a knowledge of the environment understood through living experience and an involvement (awareness and commitment) for the conservation of the natural and cultural values experienced.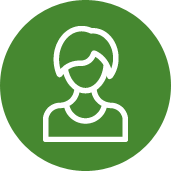 Human resources
Highly experienced environmental educators with guides and nature interpreters.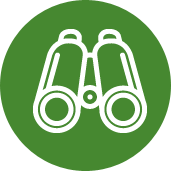 Materials
Optical instruments. Flora and Fauna guidebooks. Specific documentation covering Doñana.