The Programme for Environmental Education and Heritage Interpretation is designed for sensing, understanding and intensely enjoying the nature of Doñana, involving activities working on awareness-raising, knowledge building and engagement, designed for all.

RAISING AWARENESS
Use of the senses, emotions and affection.

KNOWLEDGE
Observe, investigate, discover, identify.

BECOME CONSCIOUS
Reflection, debate, consensus-reaching, involvement.

INTEGRATION
Participate, interact, experiment.

ENJOY AND SHARE
Have fun, encourage, enliven, appreciate.  
Description of the service: 
The Programme for Environmental Education and Heritage Interpretation is conceived as a way of becoming integrated into environment. The idea isn't to simply give out information. It is an attempt at achieving an integration into the environment (awareness raising through working with senses and experiences related to a person's feelings), a knowledge of the environment understood through living experience and an involvement (awareness and commitment) for the conservation of the natural and cultural values experienced.
The participants should be the protagonists through awareness, enjoyment and learning.
• Activities using the senses (awareness raising).
• Investigative activities (discovery).
• Activities for learning concepts.
• Activities related to debate and reflection.
• Activities related to plastic and expressive arts.
• Activities related to confidence.
• Group dynamics aimed at fun and enjoyment (disinhibition, confidence)
• Activities involving observation and identification of flora and fauna.
• Activities of tracking fauna.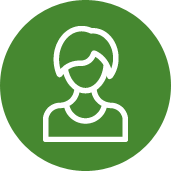 Human resources
Highly experienced environmental educators with guides and nature interpreters.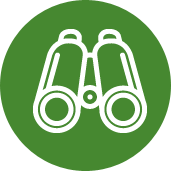 Materials
Optical instruments. Flora and Fauna guidebooks. Specific documentation covering Doñana.