As a complement to its basic Nature-based services, Doñanatour offers the possibility of cycling routes with mountain bikes through the most beautiful spots in the Doñana natural reserve. You'll be amazed by the routes amongst forests and pools filled with animals.

ENJOY
Cycling in the Doñana natural reserve.
OPPORTUNITY
To do other sports.

COMPLEMENTING
Sports activities with other nature or tourism services.

CATERING
And accommodation services.
Description of the service: 
The natural area of Doñana is a region that is especially attractive for sports activities that respect the environment and allow a better knowledge of it. There are a series of cycle routes in the Doñana area where you can travel through almost all the ecosystems forming the landscape diversity that characterizes the Doñana Natural Reserve.
· Los Poblados.
· Playa de Castilla.
· El Asperillo.
· Vereda del Loro.
· El Membrillo.
· El Arrayan.
· Pinares de Aznalcázar – La Puebla del Río.
· Dehesa de Villamanrique.
· Marismas del Guadalquivir.
· Isla Mayor.
· Pinar de La Algaida – Marisma de Bonanza.
· Matalascañas to Mazagón.
· Cabezudo Bodegones.
· La carretera de las pardillas.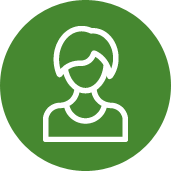 Human Resources
Nature interpreters with experience in bicycle touring.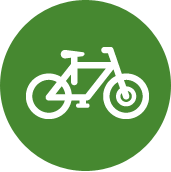 Materials
Mountain bike. Basic specific tools. Flora and fauna identification guide. Optical instruments. First aid kit. Support vehicle.
Important
Bring suitable clothes.