As a complement to its basic Nature based services, Doñanatour offers the possibility of sport at sea, with SURFING classes or KITESURFING and SUP (Stand Up Paddle board) activities in the magical environment of Doñana

ENJOY
Water sports in the natural area of the Doñana coast.
OPPORTUNITY
To do other sports.

CARRY
Out sports activities aling with other nature or tourism related services.

CATERING
And accommodation services.
Description of the service: 
The Doñana coastline is one of its more beautiful and accessible ecosystems, to be able to enjoy all our senses. On the beaches of the National Park, both in Huelva and Cádiz, you can carry out nautical activities that respect the environment and that also contribute to generating environmental awareness.
Surfing, Kitesurfing or SUP (Stand Up Paddle board) are easily practised activities with very little effect on the environment, allowing you to paddle along the coast or surf on the waves.
Activities aimed at both children and adults, with no need for experience, just the desire to join in and enjoy nature.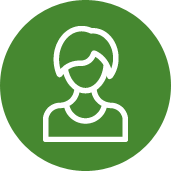 Human Resources
Qualified teachers.
Materials
Support vehicle. Sports equipment.